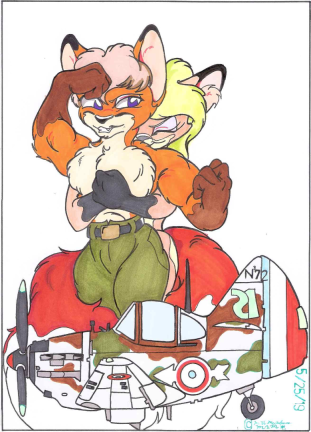 D-520

In Indochina, La Belle Vixens
were caught off guard and
with few aircraft of any type
the best they could do was to
slow down the eastern
Bunnies. A few (perhaps only
3) brand new D-520s came up
to meet the threat! In the end,
the last of the D-520s were
burned by their crews to avoid
capture.
The D-520s were perhaps the
best allied fighters in the area at
the beginning of the war. Very fast,
maneuverable, and well-armed with
very good pilots. If the La Belle
Vixens had more the story
might have ended differently.
Click here for larger image